I received the Nitecore LA10CRI from BangGood.com for the review.
Here's the Purchase Link, and save some money with the coupon (20% off): 161f6e
The Nitecore LA10CRI is a small 1xAA lamp with a retractable diffuser. It comes in 2 versions, a cool white with a XP-G2 emitter, and a neutral one 5000K with a Nichia 219B HICRI emitter. I got the latter.
The LA10CRI comes in this box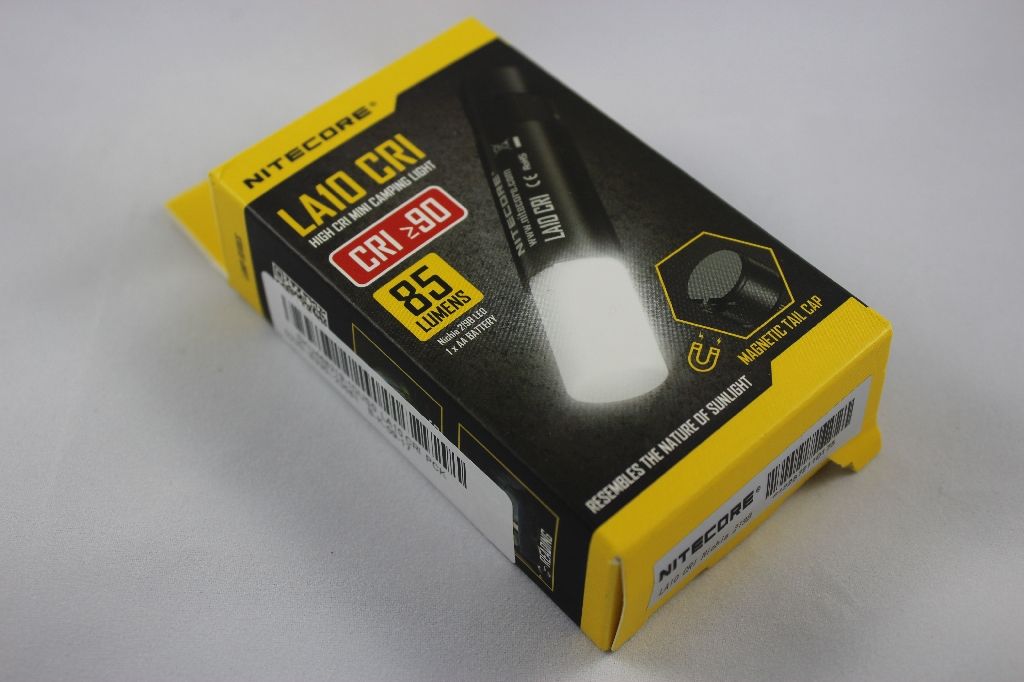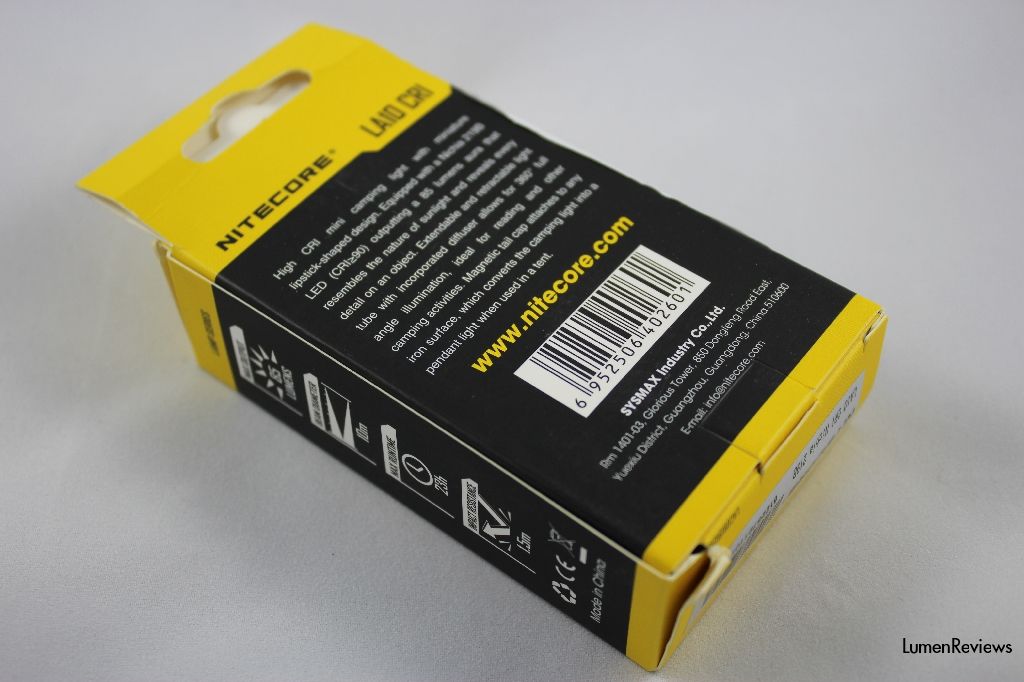 Inside the box: the light, a lanyard and a spare o-ring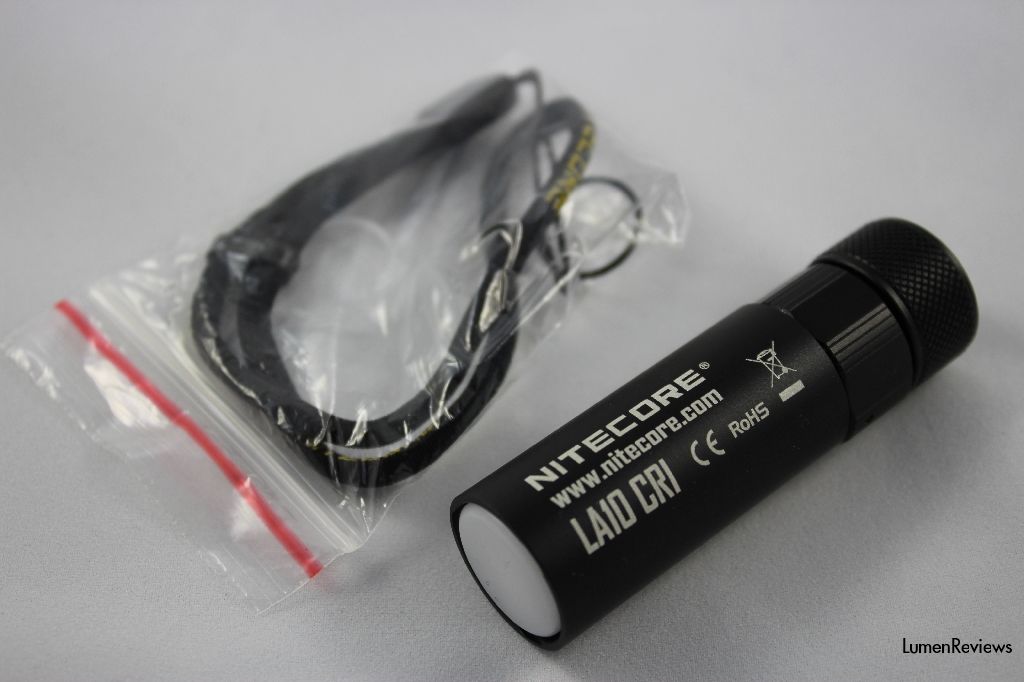 The LA10CRI
The tailcap is flat and has a lanyard hole, and has a magnet inside that allows to attach the light to metallic surfaces.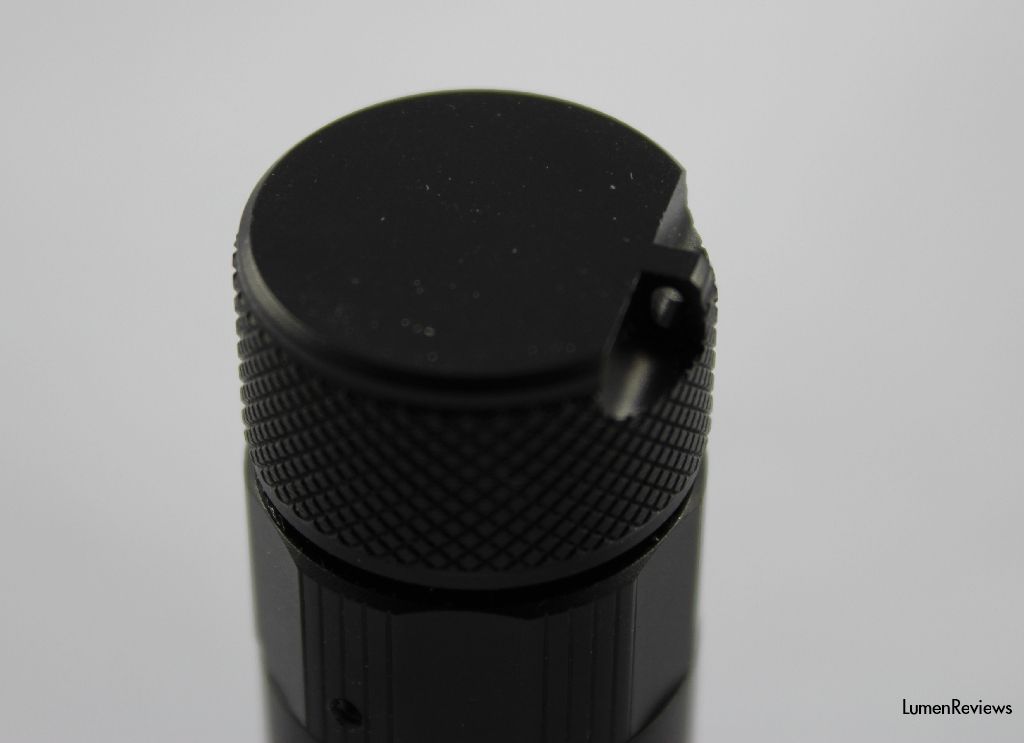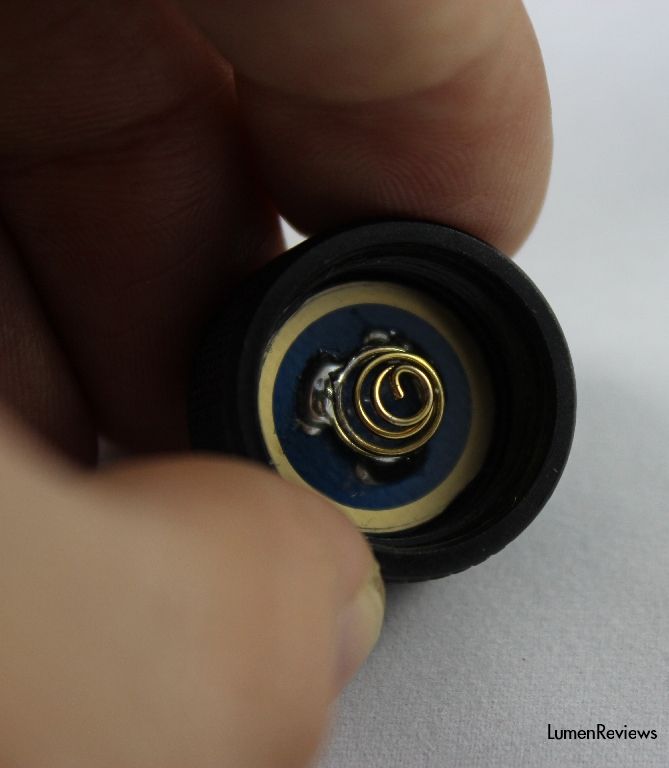 Anodized threads, with o-ring.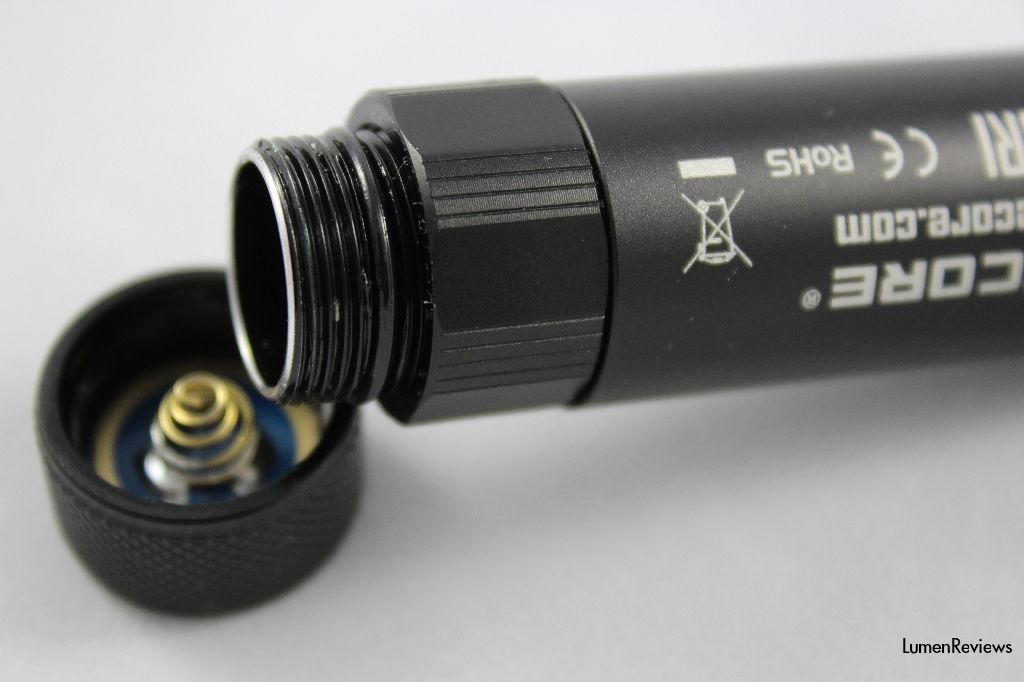 By twisting the hexagonal part of the light, just above the tailcap, the diffuser will protrude from the "closed" position, where it is practically flush with the profile of the light,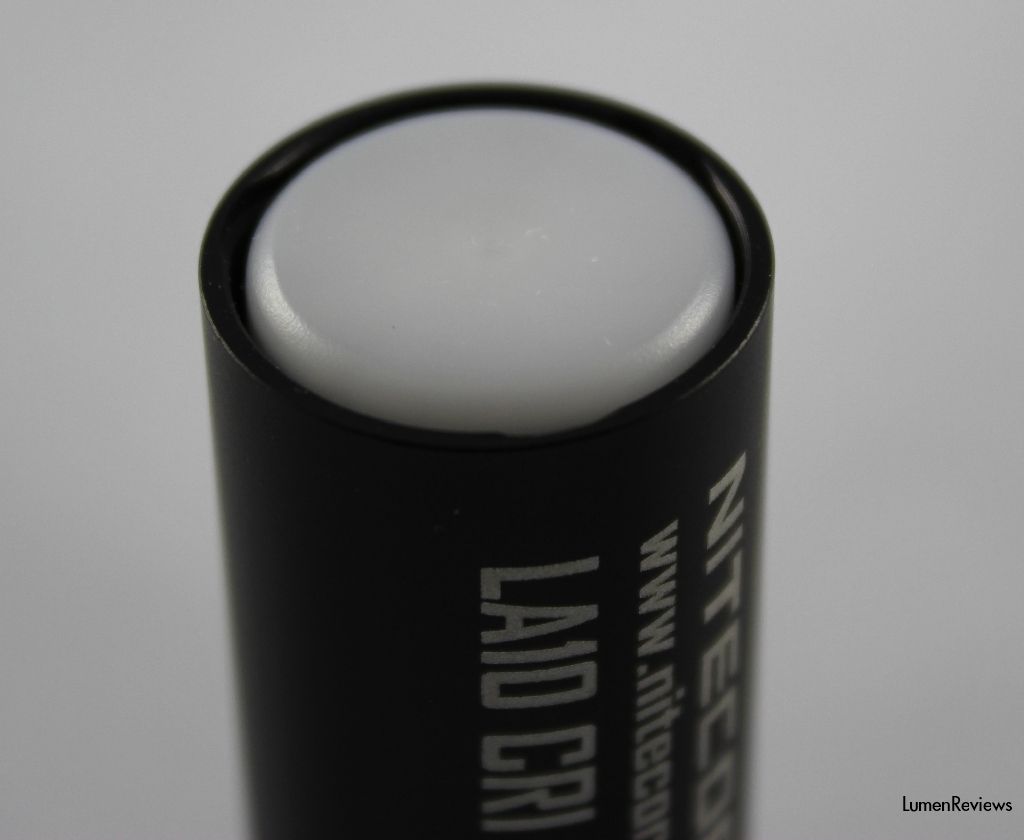 To the "open" position, where it protrudes. The movement is very fluid and effortless.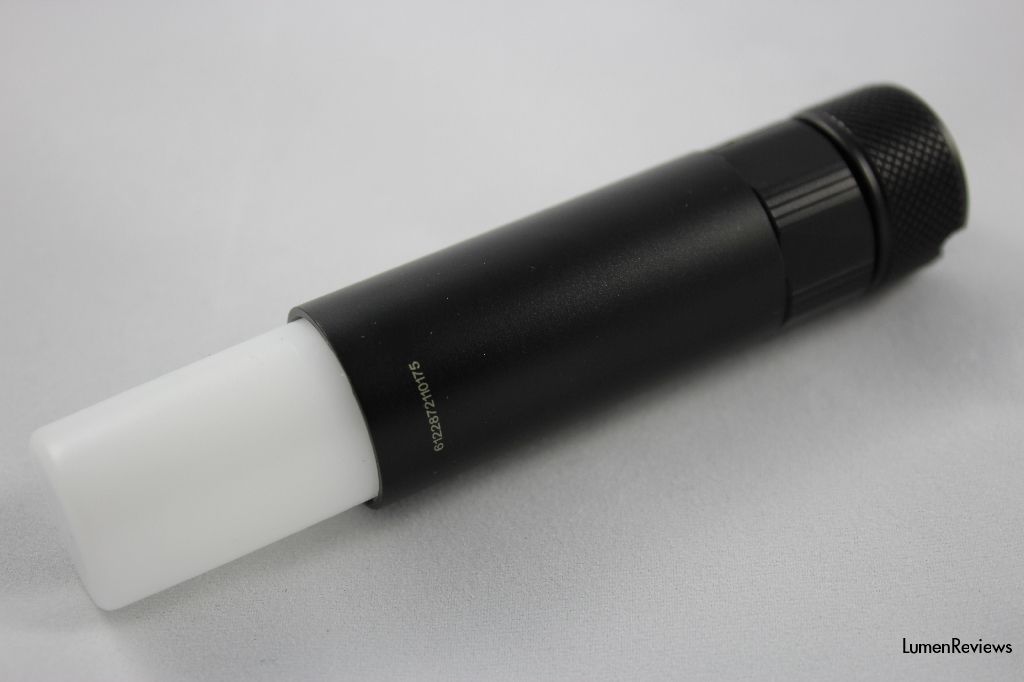 The LA10CRI is compact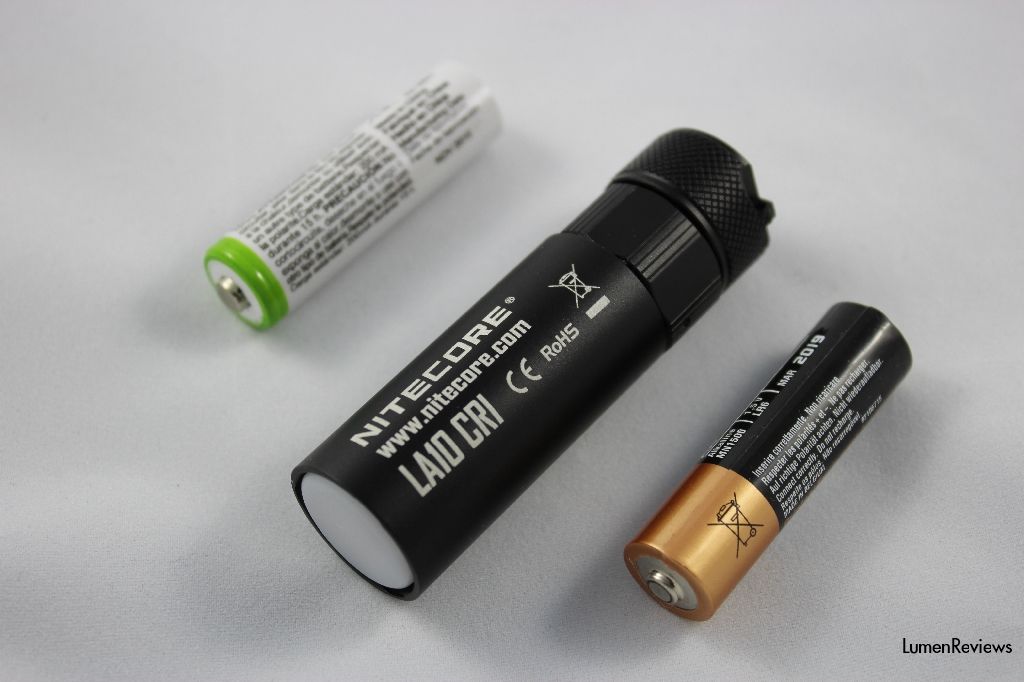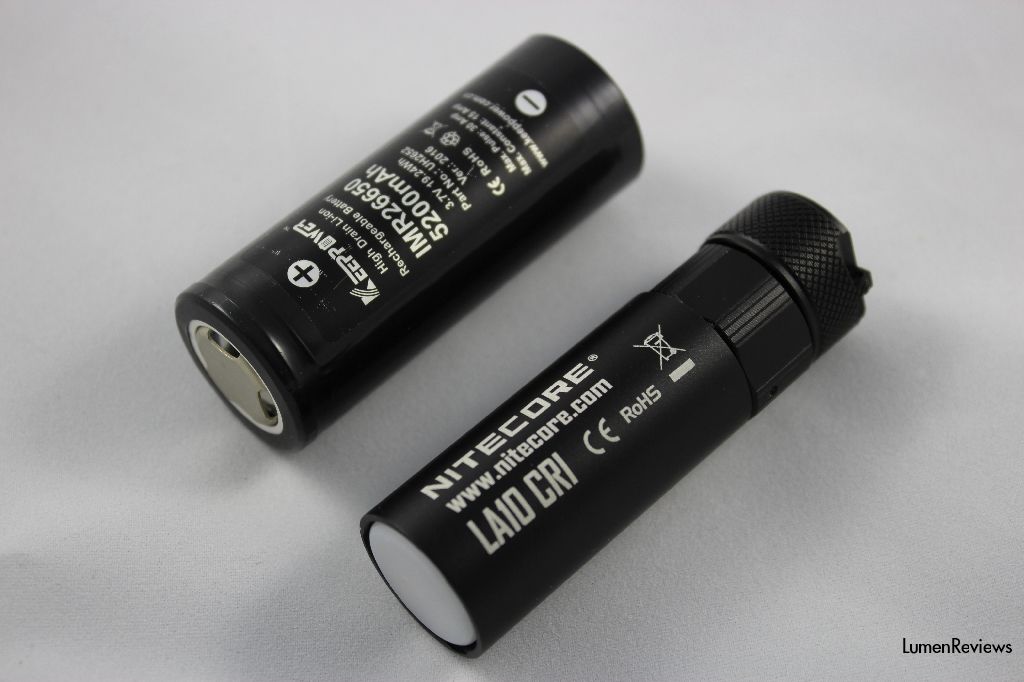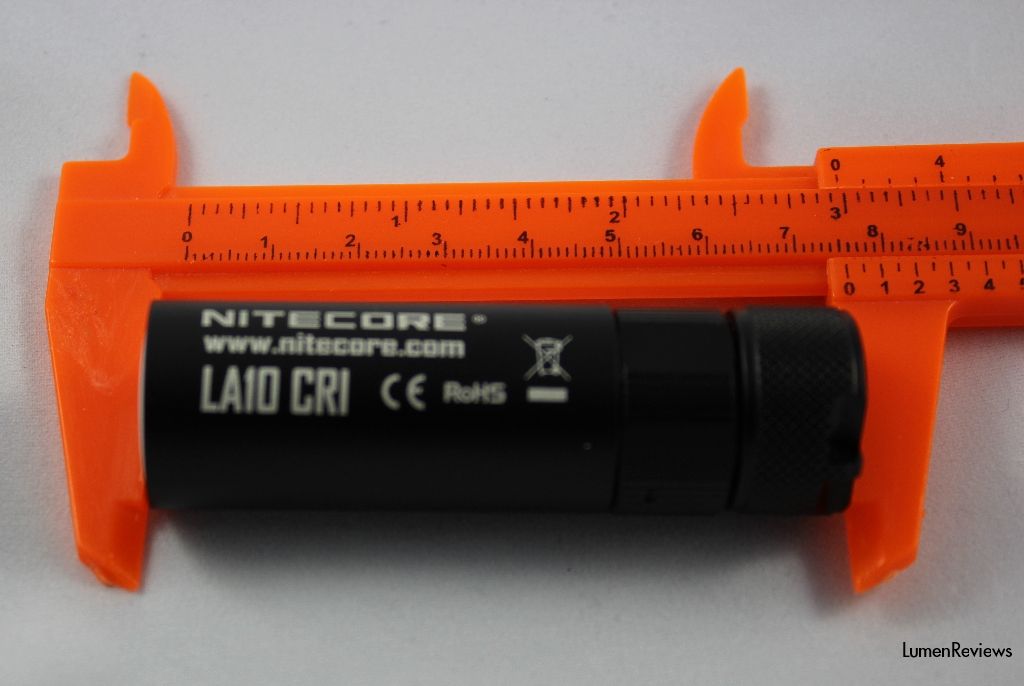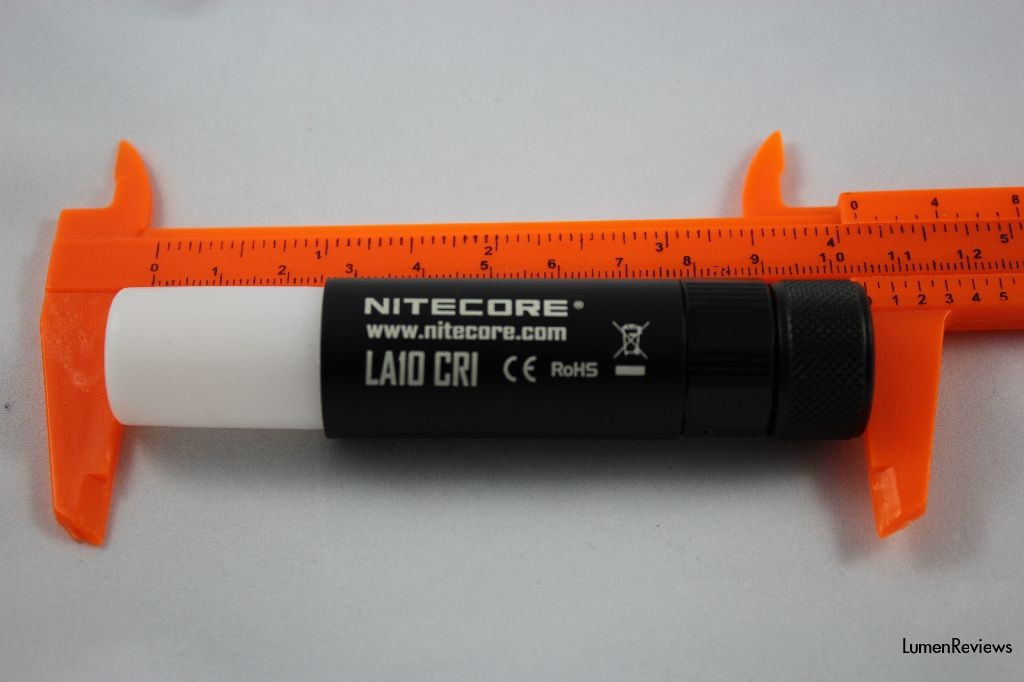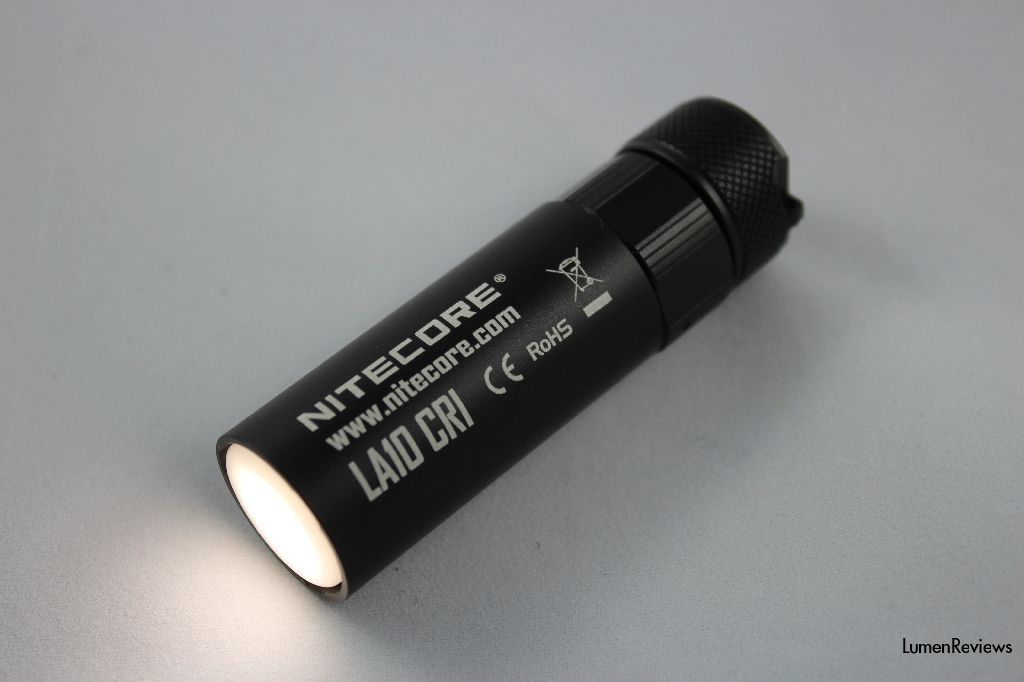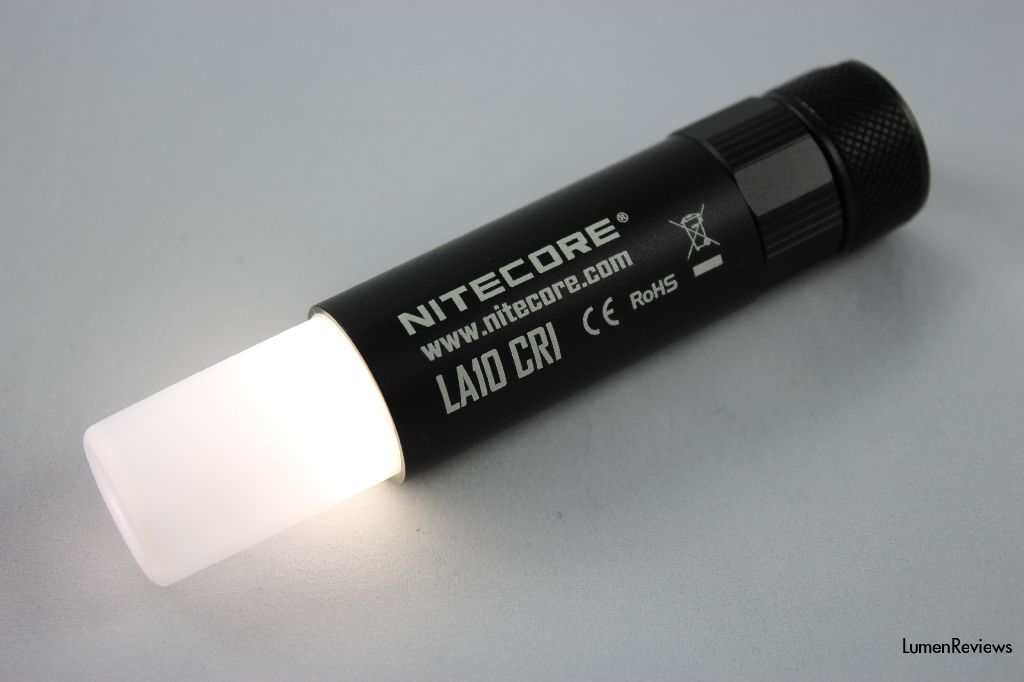 UI
Fully twist the tailcap to turn the light on. Quickly untwist it and twist it again to progress in the level sequence: low, mid, high, beacon.
The light doesn't have memory and will always turn on at low mode.
Beamshots at 0.5 meters from the wall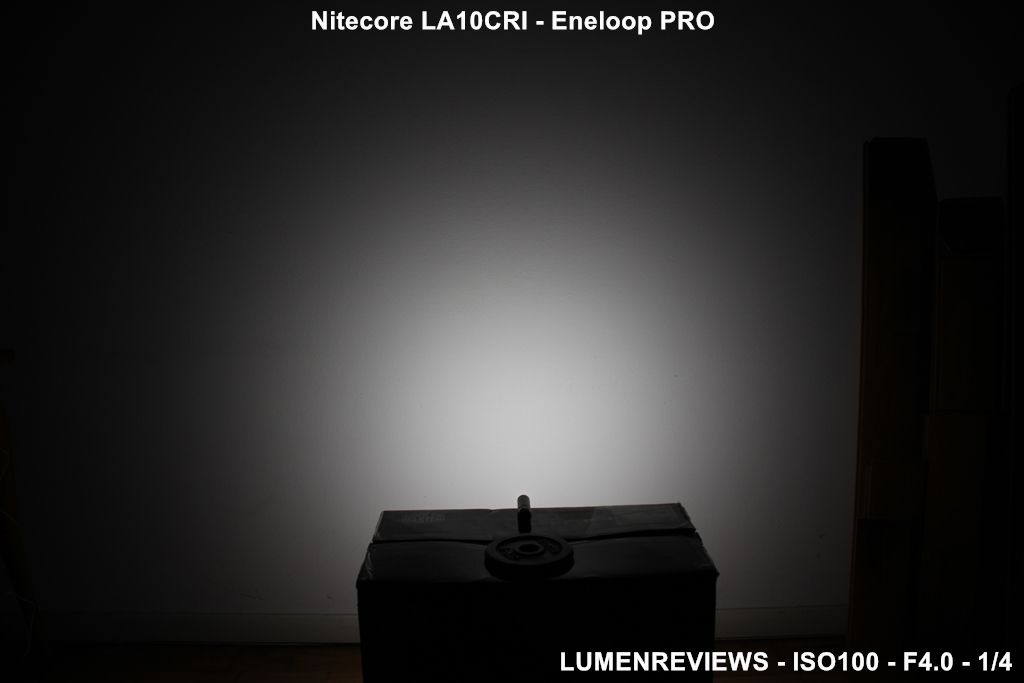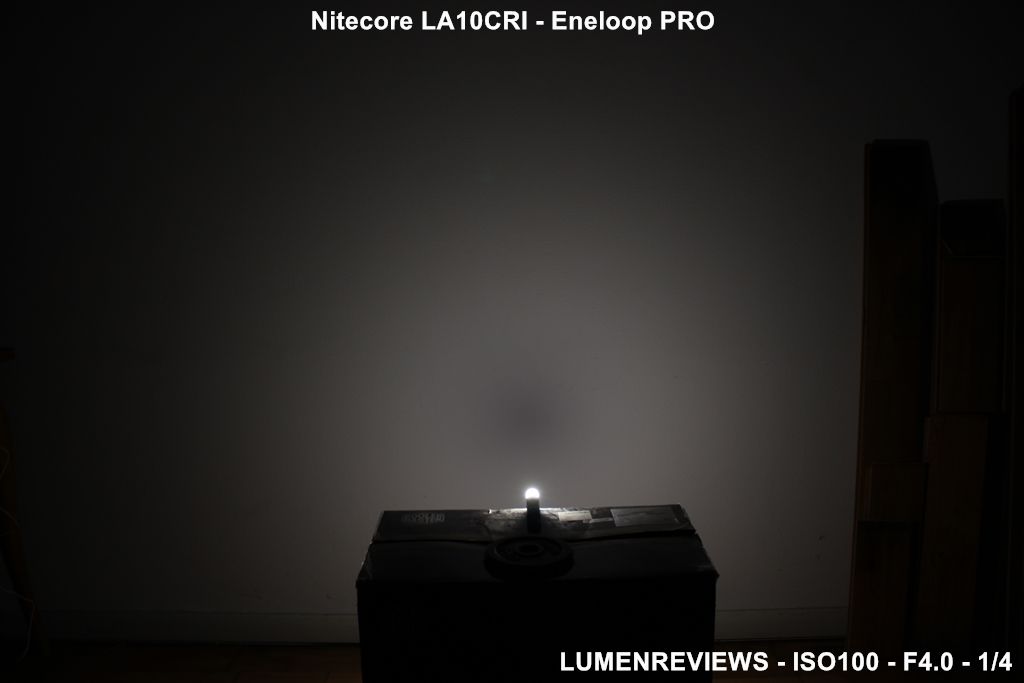 the dark spot in the middle is visible only in photography.
the tint is around 5000K.
Output and runtime
Tested with Eneloop PRO AA nimh battery.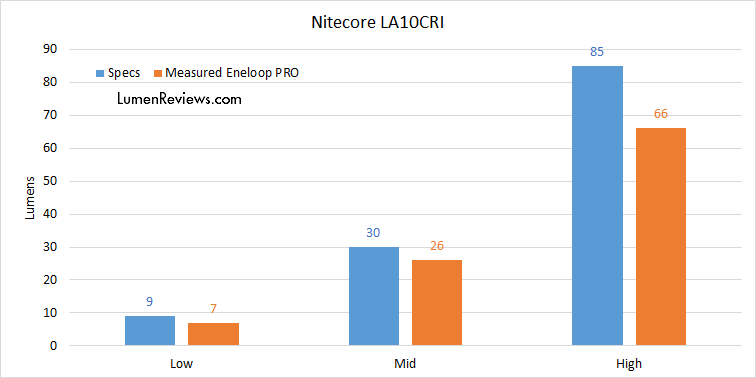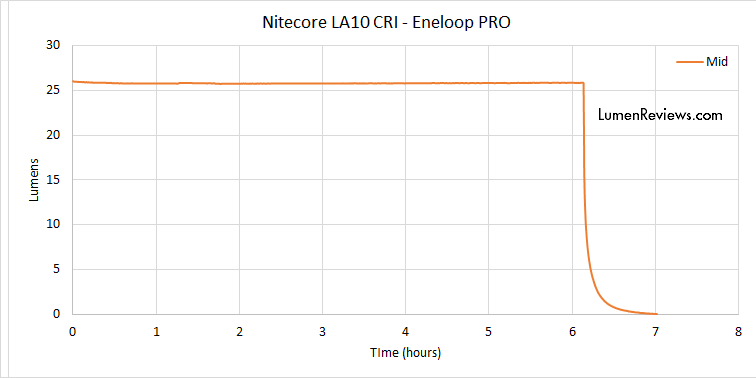 My thoughts
The LA10CRI is well made and finished.
The diffuser does exactly what is supposed to do:

In the retracted position: it makes the beam soft but a narrow, great for close distances
In the flood position: it makes the light a lantern.

Compared to a regular lantern light, the LA10 is a lot more usable because in the retracted position it allows you to use it as a regular light without being blinded by the light coming back at you.
Being retractable it also allows to save space. The magnetic tailcap increases the possibility to attach the light and provide curtesy light where is needed.
The level are well spaced and the regulation is good on the tested levels.
I'd like see this light come with a clip and a warmer tint.
Thanks to: AntoLed for the camera advices.