Disclaimer
I received the Vollsion UC20 for the review by Vollsion, curtesy of Ray.
The specs for the UC20: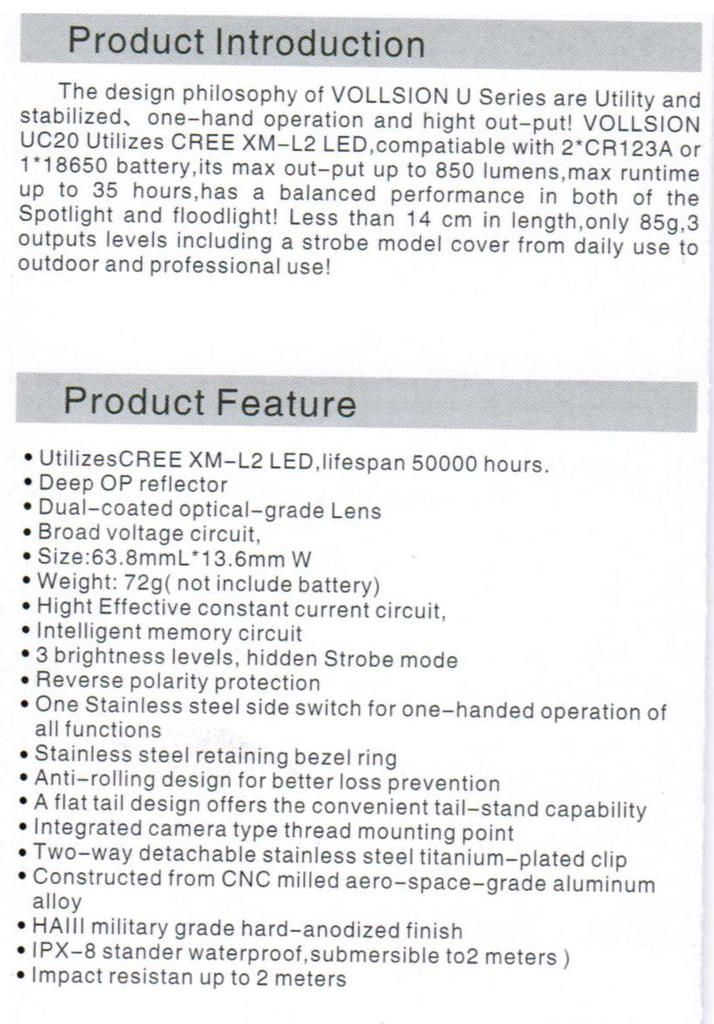 The U20 comes in a cardboard box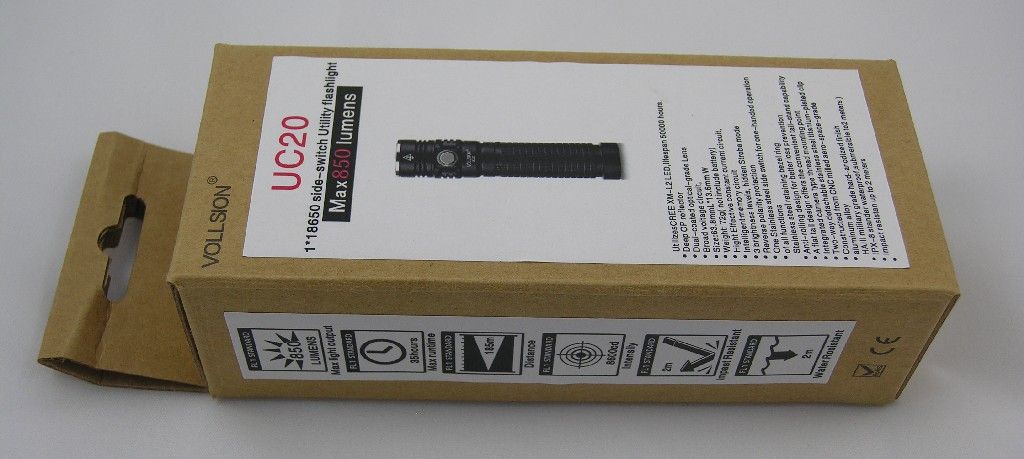 Padded foam for keeping the light safe



Inside the box: UC20, glass breaker and spare orings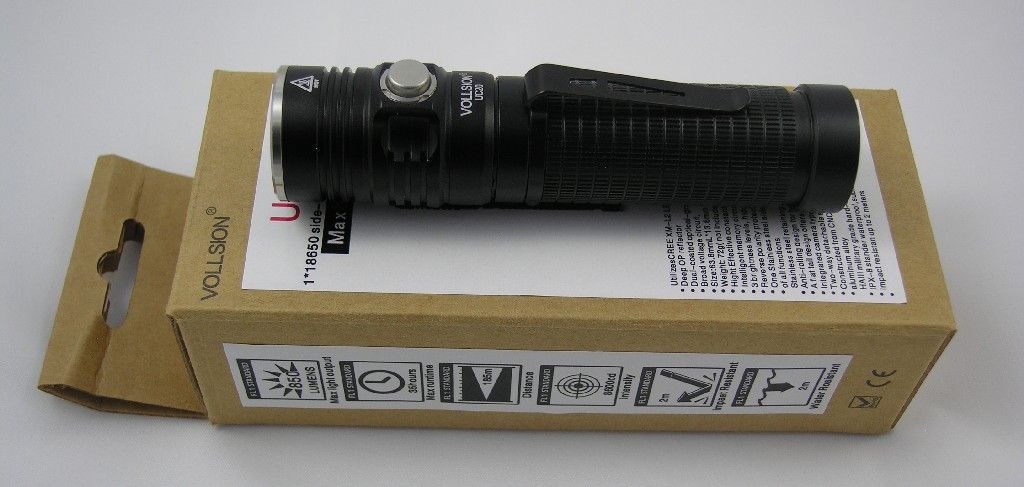 UC20
The metallic cover of the electronic switch protrudes a lot. This is the easiest side switch to locate I found on a flashlight.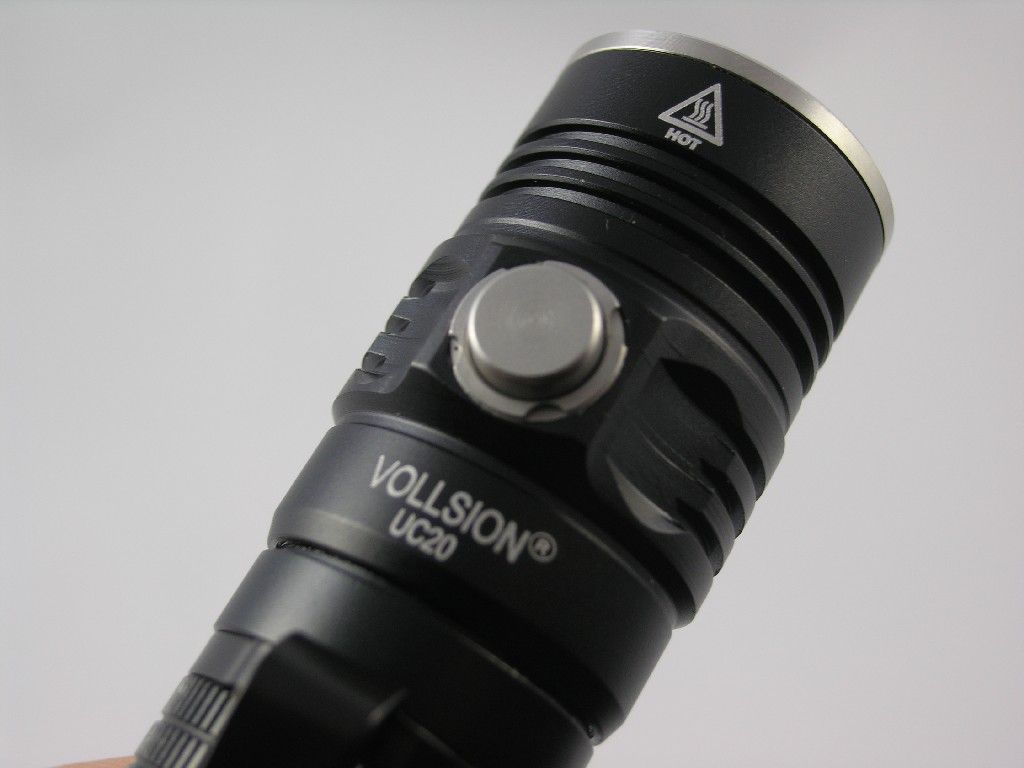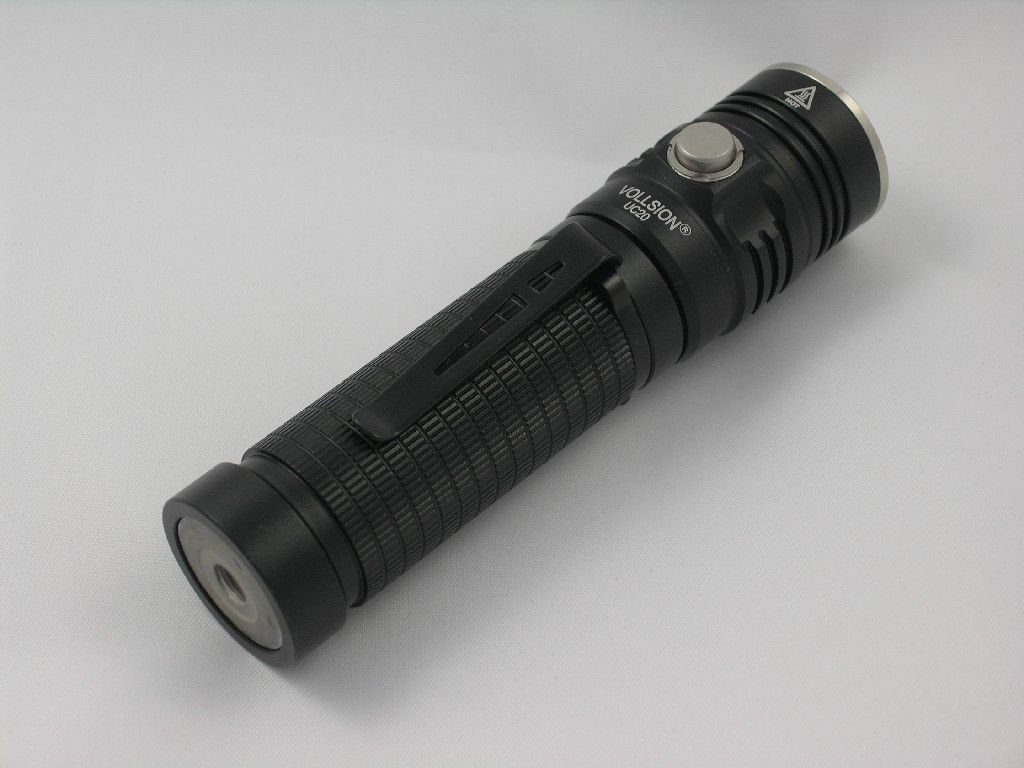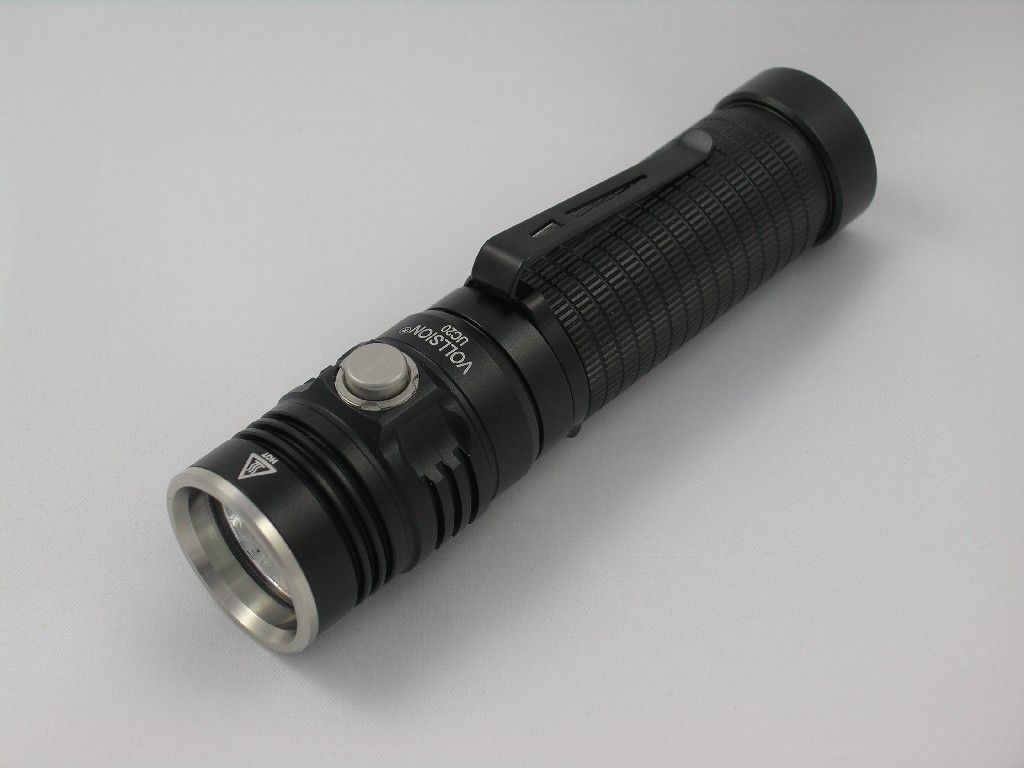 The tailcap is flat and has a hole with threads for the camera tripods.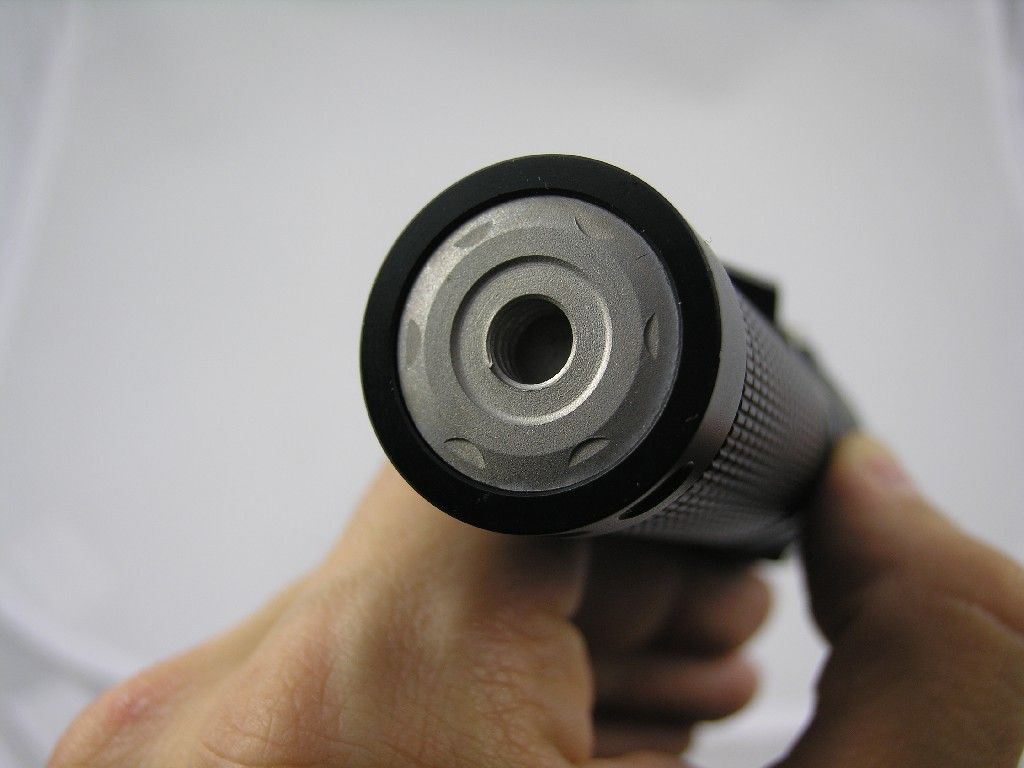 There is some knurling on the body.



You can also mount the glass breaker in it. The glass breaker can also be used to attach the light around.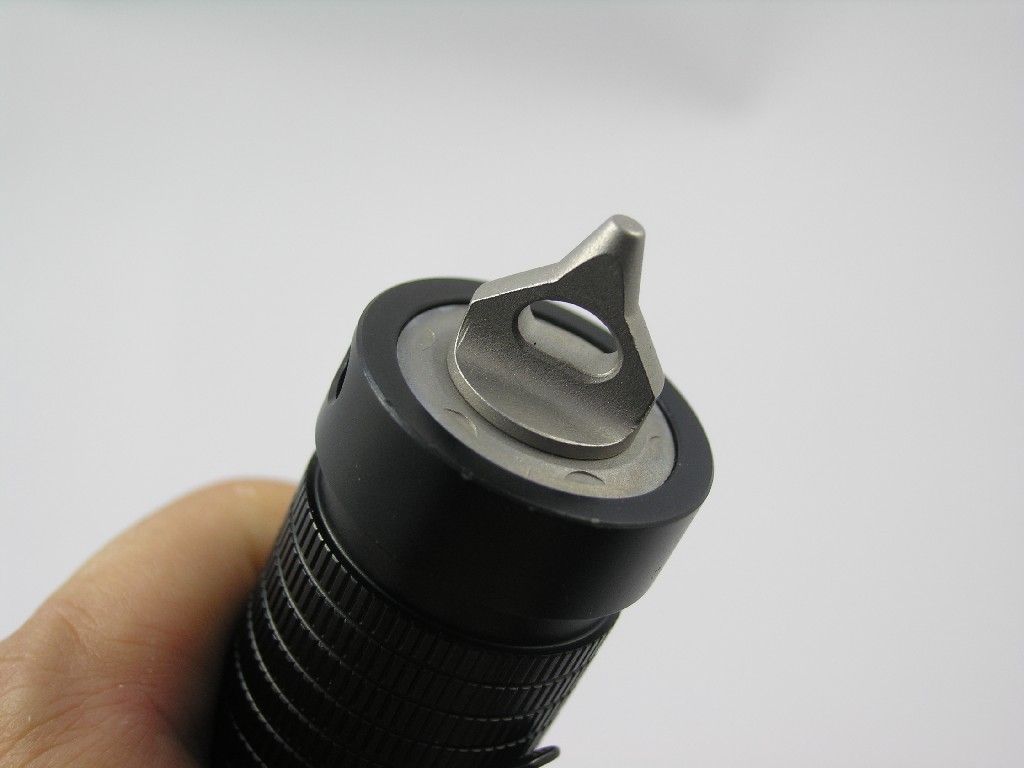 The UC20 features a XM-L2 emitter in the OP reflector. Stainless steel bezel at the head, with AR coated glass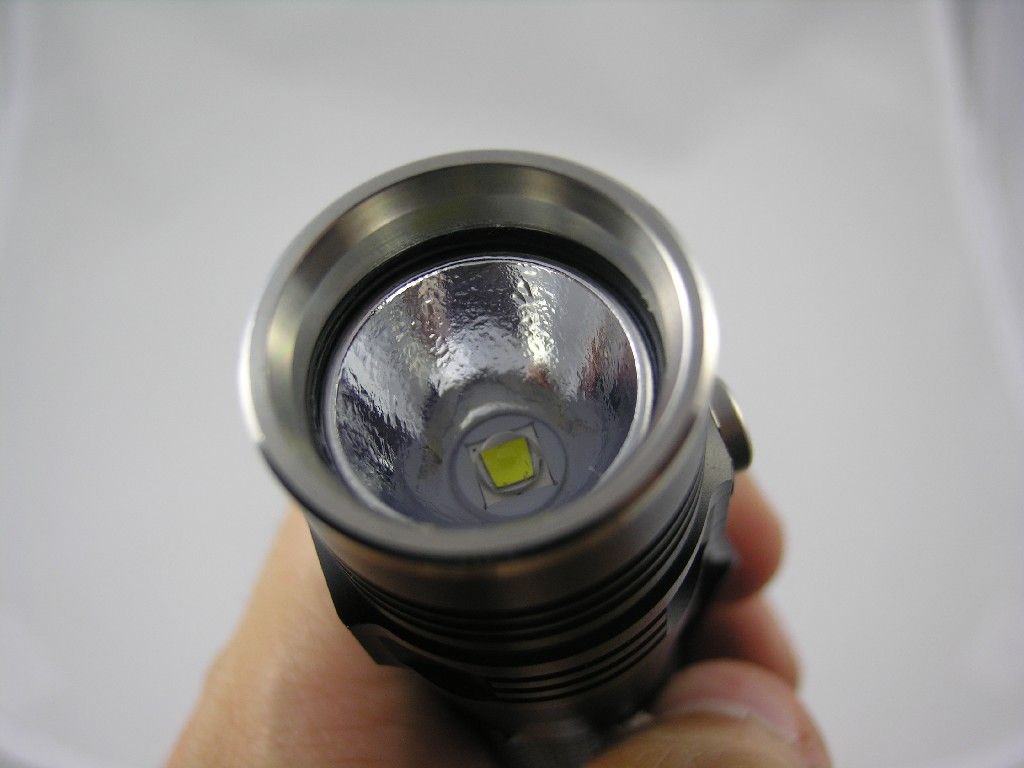 .
The head is the only part of the light that can be take apart with bare hands.
Anodized threads allow a physical lockout.



Positive contact point at the head: a raised dot (no physical protection against polarity inversion).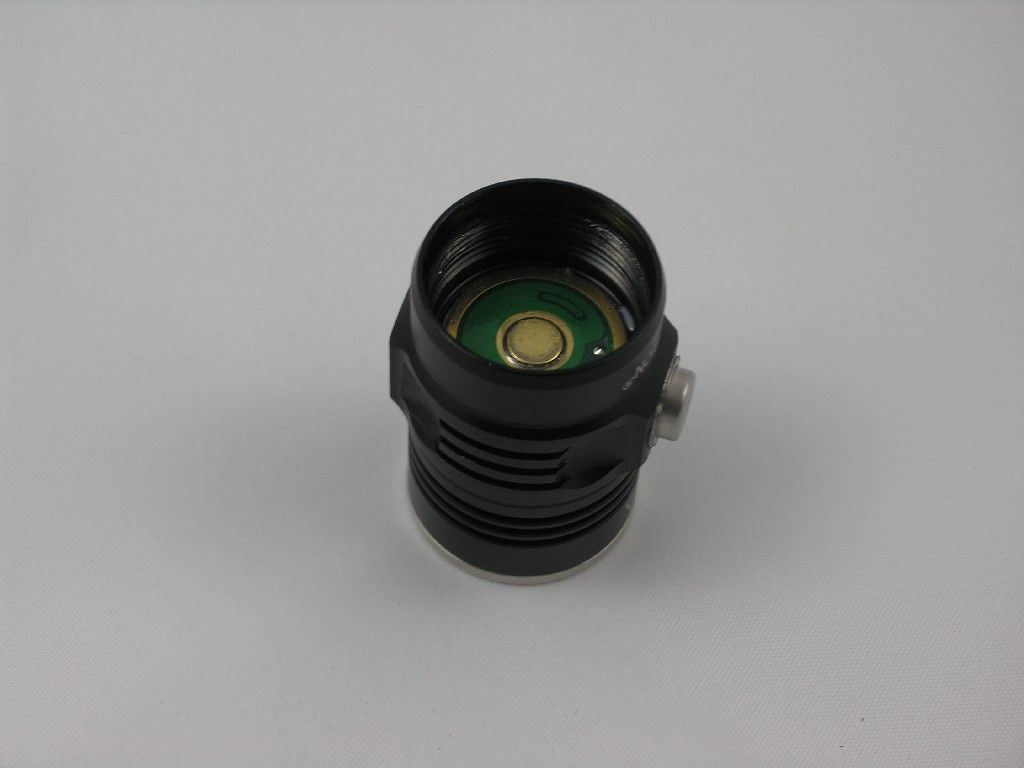 As you can see there is a lot of room for the 18650. The light rattles when shaken.



I tried to take the light further apart, but it was not possible.

Size comparison



UI
A single click turns the light on and off.
While on, keep pressed the switch to cycle between the modes: hi, medium, low, hi, medium, low… in loop. The light has memory mode.
A double click activates the strobe mode. The U20 doesn't have memory mode for strobe.

Output and runtime
Output and runtime have been tested using an unprotected 18650 LG MJ1 battery.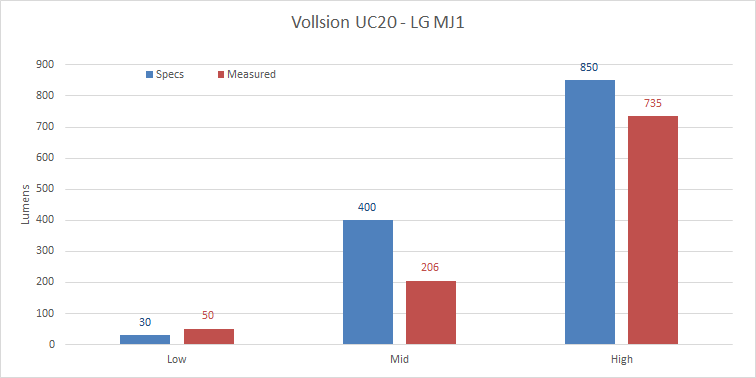 My measurements are lower than the specification.

Sampling time is every 2" for high mode, every 90" for medium mode.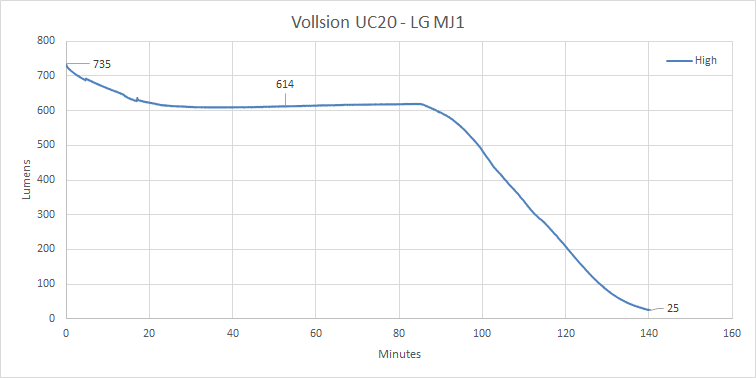 When the runtime at high mode was stopped, I measured the battery resting voltage: 2.70 volts.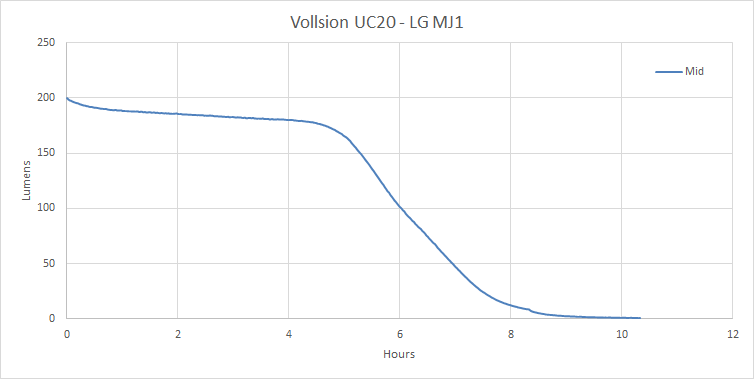 Beamshot at 0,5 meters from the wall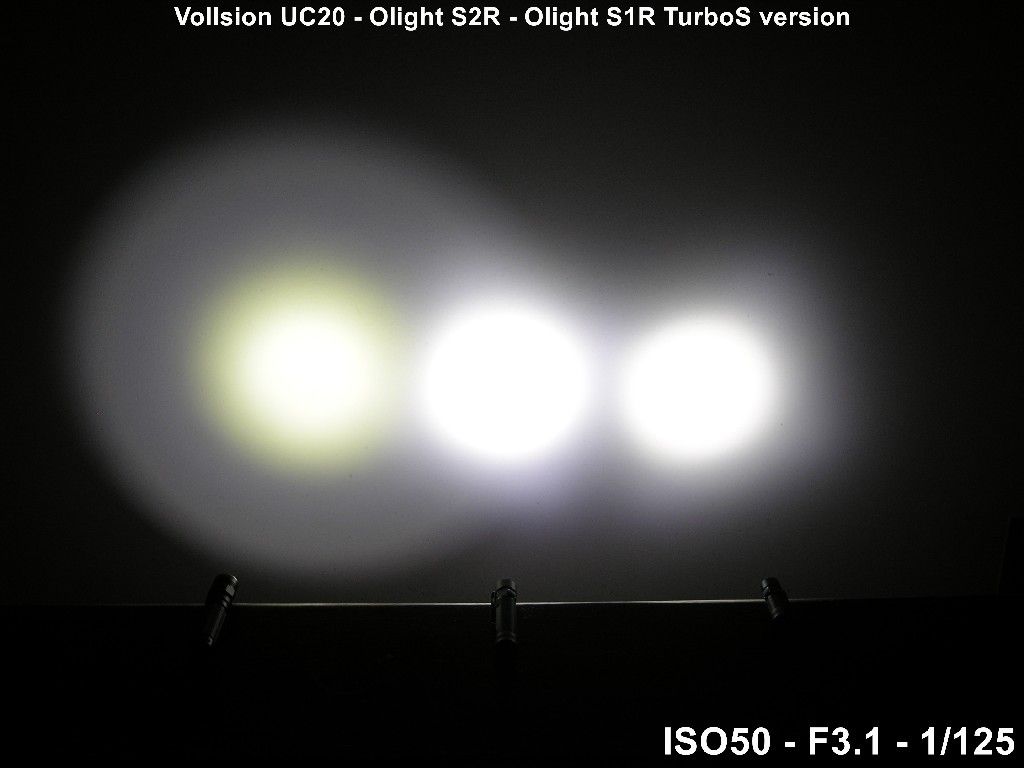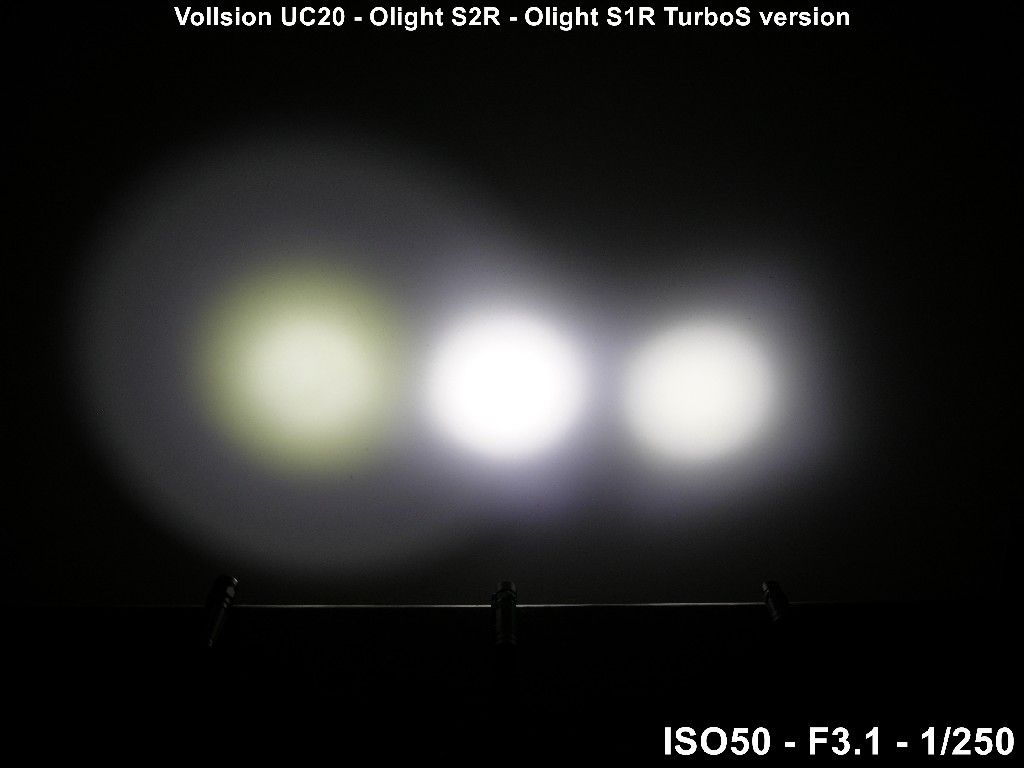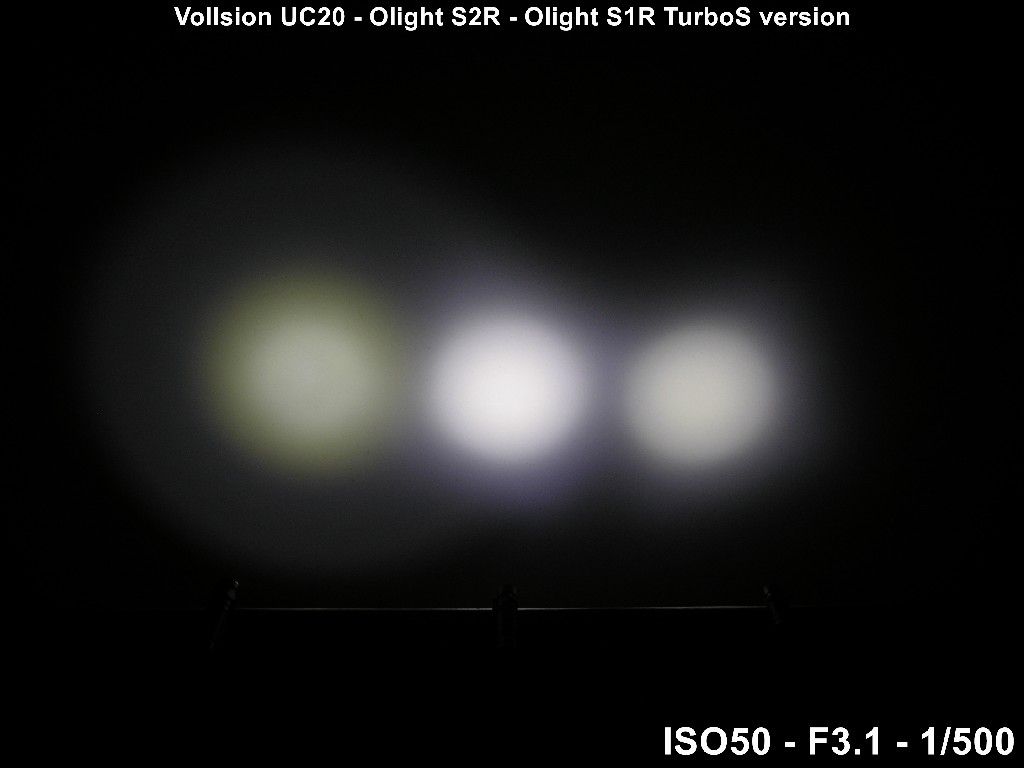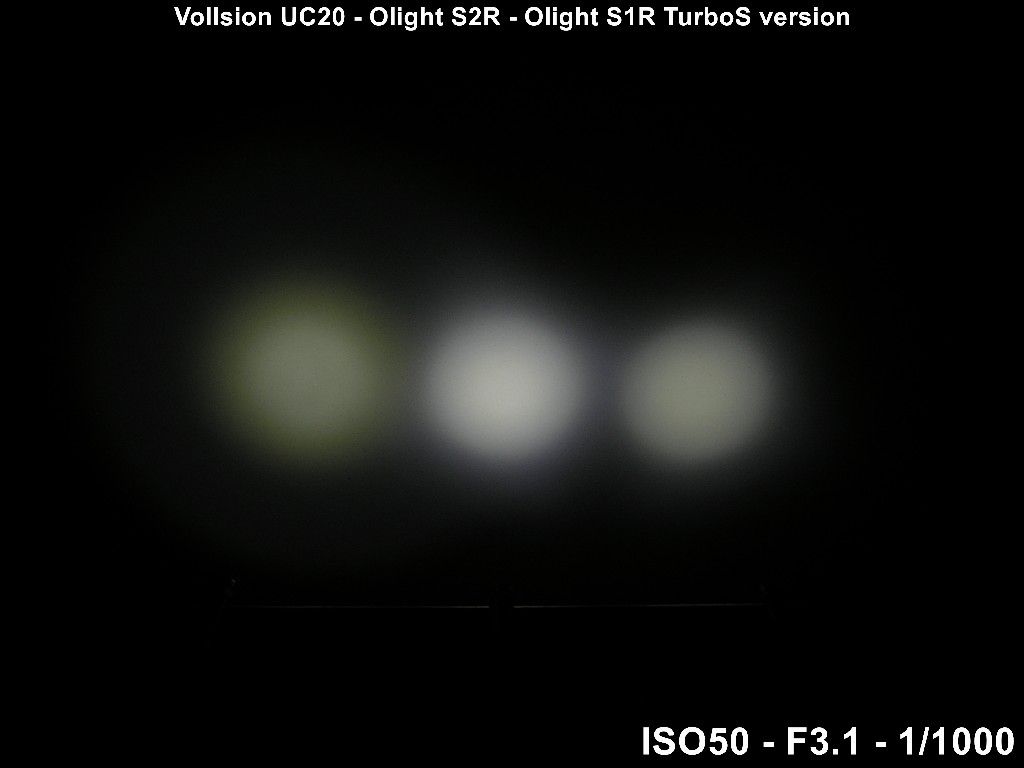 The big XM-L2 die gives a wide beam with a big spot, suitable for close distances.
On my UC20 the tint is on the neutral side, with a clear green dominant.
To my eyes there is no PWM on high mode, but it is evident at mid and low mode.